7 Things You Should Know About Stan Nze
1.Nigerian Actor, Stanley Ebuka Nzidiegwu a.k.a Stan Nze was born May 15, 1989 in Lagos to a businessman father and fashion designer mother.
2. Stan Nze, the first of five children, has a bachelor's degree in computer science from the Nnamdi Azikiwe University, Awka, South East Nigeria.
3. He got his first acting role in a television series "Private Sector" in 2009.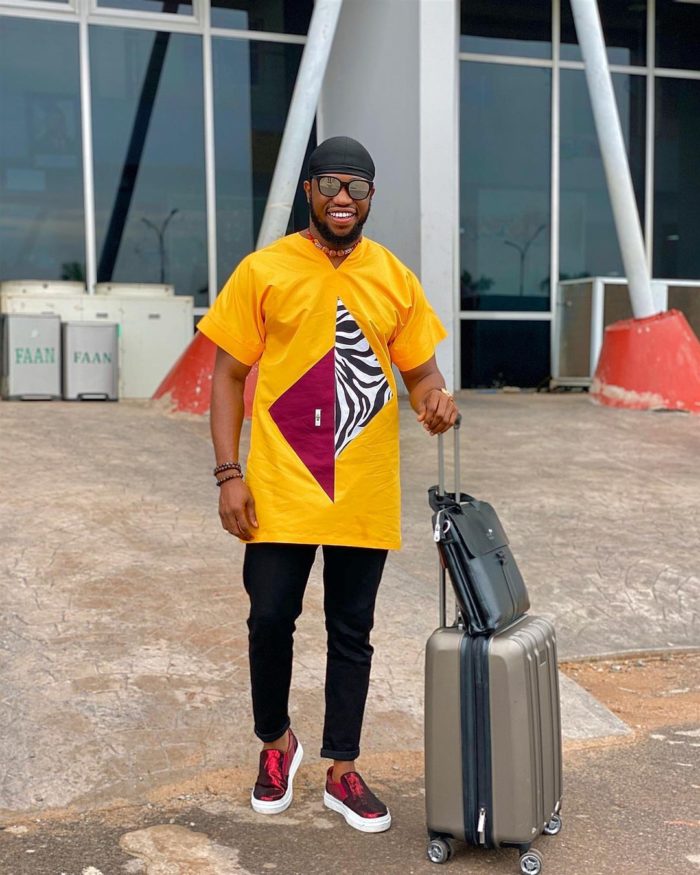 4. In 2012 he studied acting at the Stella Damasus Arts Foundation.
5. The versatile actor with a baritone voice has won a couple of awards from City People Entertainment Awards, Africa Movie Academy Awards and Africa Magic Viewer's Choice Awards.
6. Stan who recently played "Ahanna" , in the remake of the classic movie, "Rattlesnake" had this to say about what he called " his biggest job yet":

"Ahanna is every actors' dream role, not just for me as Stan Nze.

It is that character that every young actor would have wanted to play. There are not a lot of male leading roles in Nollywood, let alone something that is as strong as Ahanna.

So yes, it is of course a dream role.

Prior to that time, I know that people will always ask me, Stan, what is that role you think you want to play? And to be honest, I think I pretty much played a lot of roles already so I wasn't sure what exactly I would want to do but I know that I always said to people, 'if I see that role, I would know'.

I had played a cripple, I had played mentally deranged, I had done some really mentally tasking roles, action flicks so it was almost like, 'I'm not sure, until it comes.' So when they started auditioning for Rattlesnake, initially, I just wanted to be in the film.

Rattlesnake is huge. It was huge at the time, it is huge right now. all I wanted at the time was to just be in the film. But as God would have it, they started auditioning. They sent me lines for Ahanna, I read, did a video and sent back to them. They sent me for other characters, but at some point, I just had this faith, this knowing that this thing can be me.

I just believed it and prayed about it and voila, it happened. I'm grateful to God for it."

7. Stan is still single and not yet married.
Rattlesnake Movie Trailer