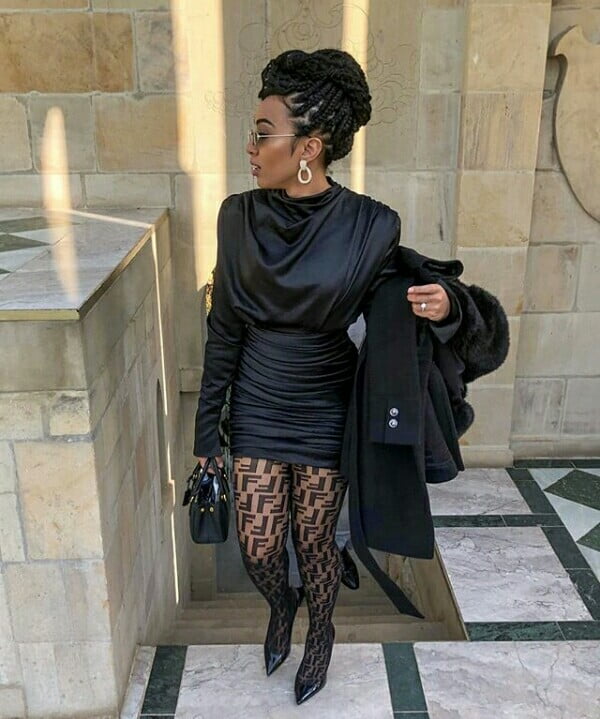 Amanda du-Pont Spotted In Short Black Dress and Fendi Pantyhose
The beautiful actress and presenter shared this picture with her fans, probably to let them know that things are changing in terms of fashion and style for a wedding.
These days, guests now wear white dresses for weddings, some even outshining the bride. But could black now be the latest colour for a wedding?