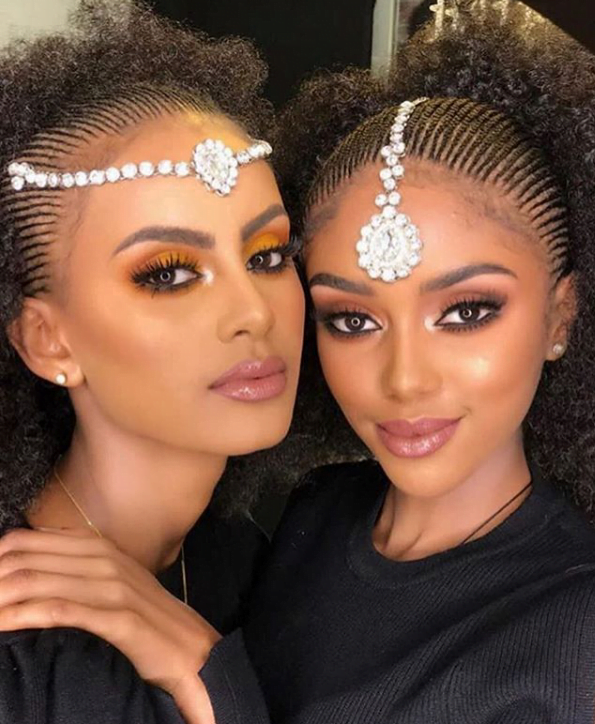 The Ethiopian Shuruba hairstyle
The Ethiopian Shuruba hairstyle is consists of cornrows tightly braided to the head and hair spread out at the shoulders.
This hairstyle has it's origins in the northern part of Ethiopia and used to be worn by both male and female. It was also popular among emperors and empresses.
These days the Shuruba hairstyle is done either as cornrows or loose braids with hair extensions, beads and hair jewellery. The Shuruba hairstyle is a symbol of pride and patriotism to Ethiopians and still a popular choice of haistyle inspite of other modern Hairstyles.