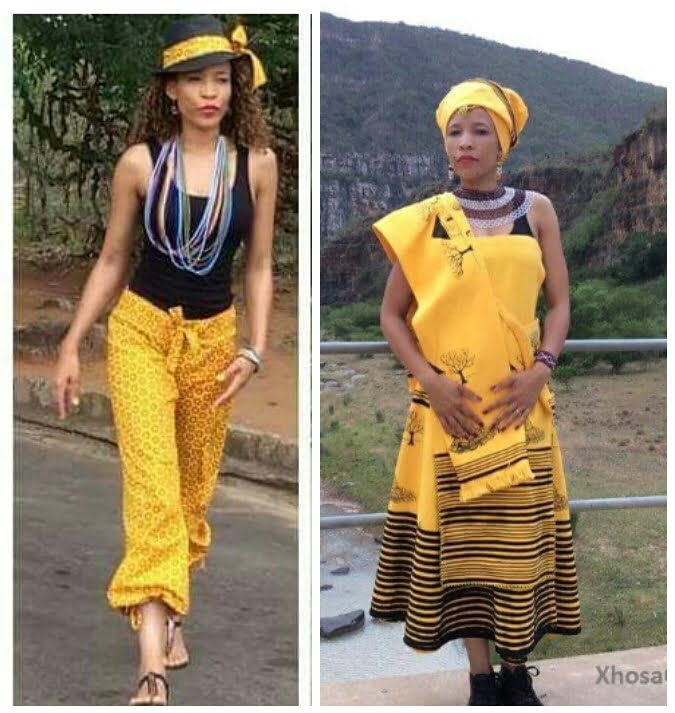 " I Have Never Had Any 'Difficult' Client"
Her parents wanted her to study accounting, but she ended up with her passion, seed beading.
"since I was a child…this has been a hobby for years then I decided to convert it to business after I had been looking for employment with no luck for sometime… 2014 was the year where I started specializing in seed beading and I never turned back", said Xolisa Tafane, founder of Da Bronx Empire.
Xolisa, who sees herself as an artist, is skillful in beading the tie neckpiece (Uphalaza), beaded vest (Velubhoyi), long beaded neckline (Isidanga), round necklace (Ithumbu), head band (Ingqhaza), arm bands, beaded Knopkierie and beaded Xhosa pipe (Inqawe).
Interestingly, Xolisa doesn't just spend all her time beading but also trains people and is presently enrolled for a Diploma in Accounting with the Institute of Certified Bookkeepers and Accontants, which is the field her parents would have preferred for her.
"Accounting is what my parents choose for me when I was young and I just happened to like it, but that not my passion…I know its gonna help me in the business side of things…I'm more into art, I work with my hands, I create things, I design…I'm an artist."
Keeping in line with her creative juices, she does some part-time acting with the Market Theatre.
Customers of Da Bronx Empire have been so impressed with their quality of work that demand has made Xolisa to branch into clothing; making Umbhaco dresses and skirts, shweshwe clothing and even Ankara bomber jackets.
To entrepreneurs out there who battle with difficult clients, here's what Xolisa has this to say about customer management," To be honest with you I never had any difficult client, it's just that we always think that clients are difficult when they know what they want…"
Da Bronx Empire is currently based in Marshalltown, Johannesburg, Gauteng Province.