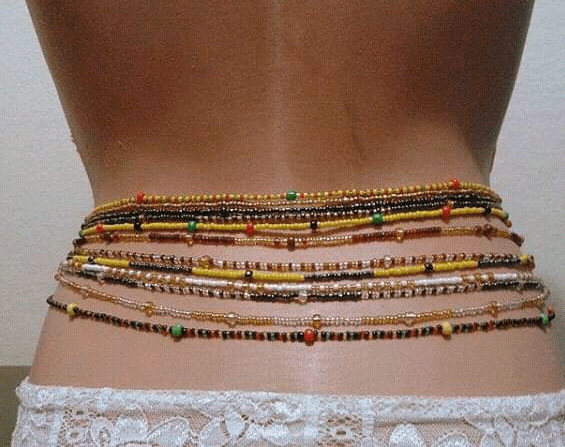 What are Waist beads used for?
Ghana waist beads have been used by  Ghanaian women for centuries to shape their bodies.
Traditionally, consistently wearing multiple waist beads over time is believed to help to keep the waist small and thereby accentuate the hips.
Waist beads are not beaded on stretch material but on cotton cord, therefore, the beads can only roll up (when you gain weight) or roll down (when you drop weight).
African Waist Beads by House of Fashion. 
Sasa Mall, Moi Avenue. Second Floor, Shop B10. Nairobi, Kenya.
+254723158973