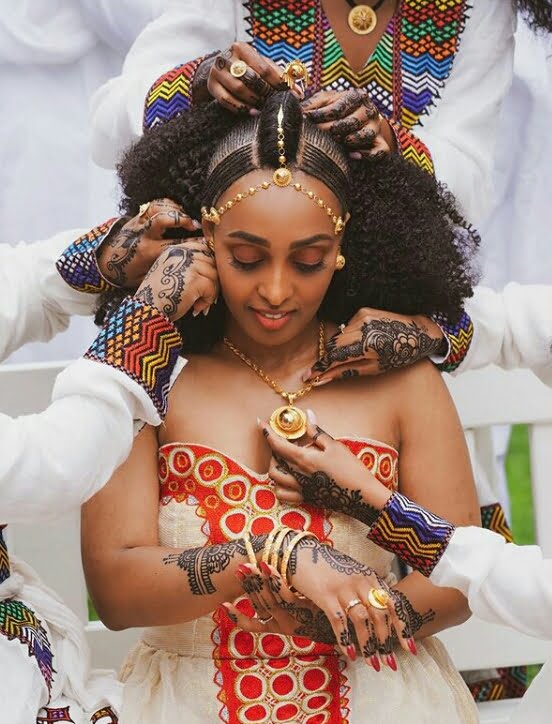 Beautiful Habesha Bride Adorned with Hair Jewelry on Her Albaso Hairstyle
This is a characteristic look for Ethiopian/Eritrean brides., You are sure to see:
– the Albaso hair
– the complete bridal Jewellery set consisting or the hair jewellery, earrings, necklace, ring and Bangles.
– the henna; skilled artists always come up with different body painting designs.
– the kemis (the dress).